BeFine™ Financial Wellness App
Simple steps to

Financial

Wellness
BeFine uses the tools of behavioral finance to suggest reasonable goals—and the occasional nudge—to guide users on the path to financial wellness. By allowing them to include a range of their financial information in one user-friendly app, employees can see where they stand today and start making progress toward their future.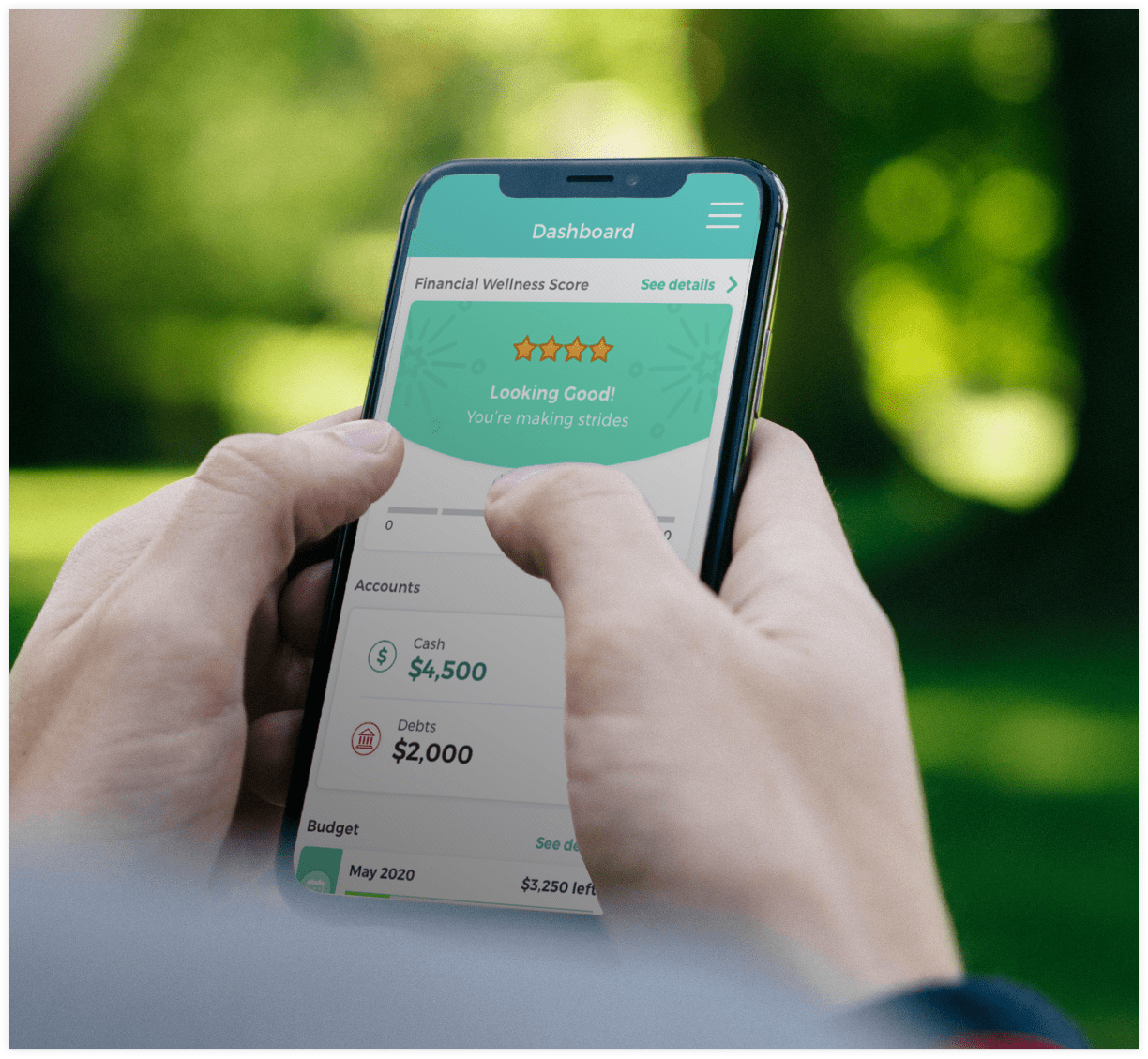 What's in the app?
BeFine can offer new clarity on their finances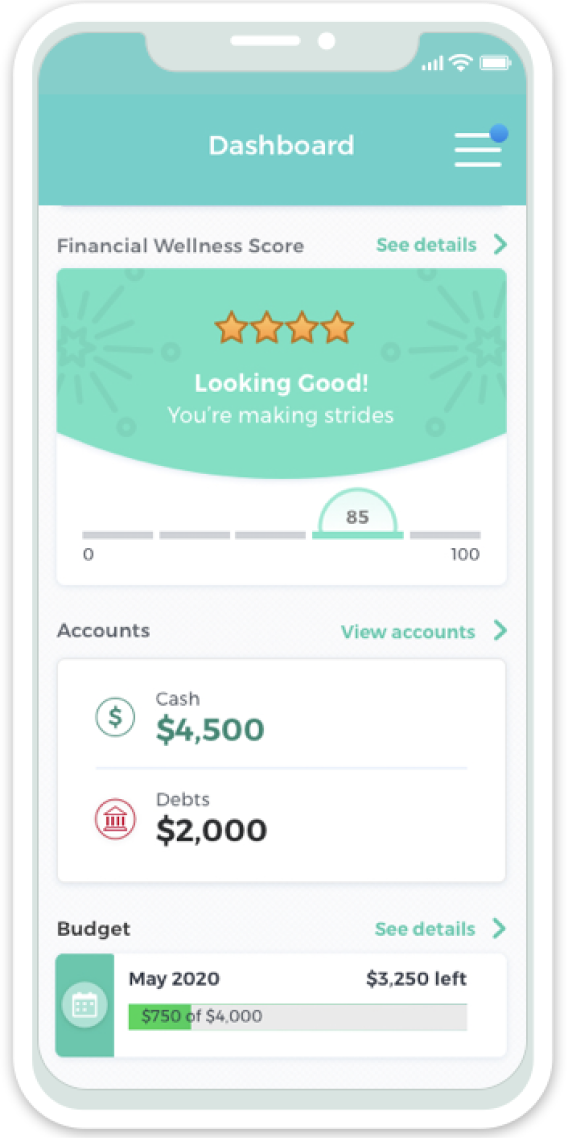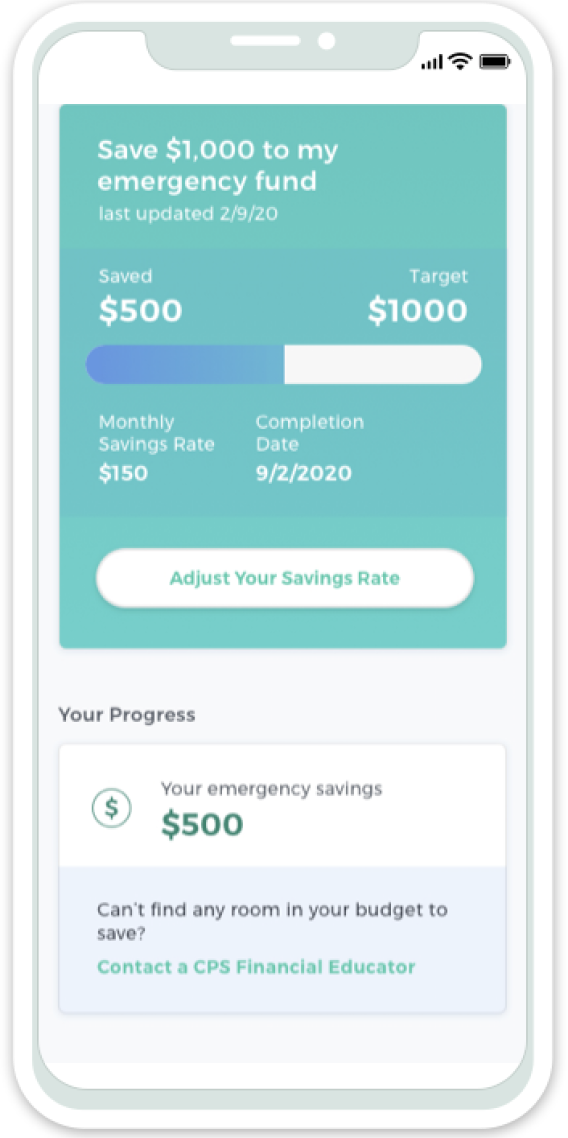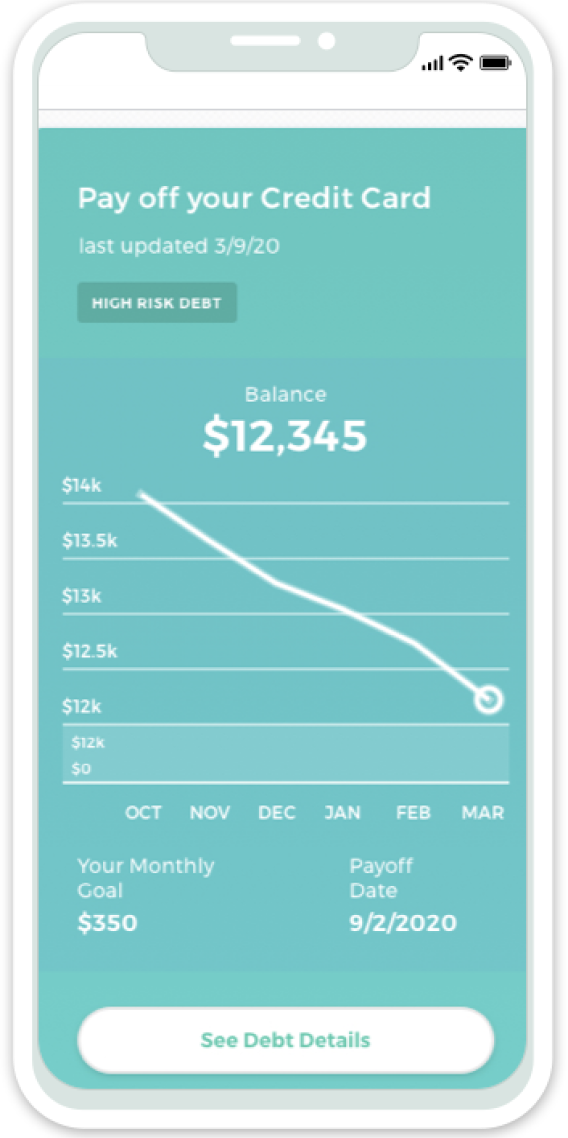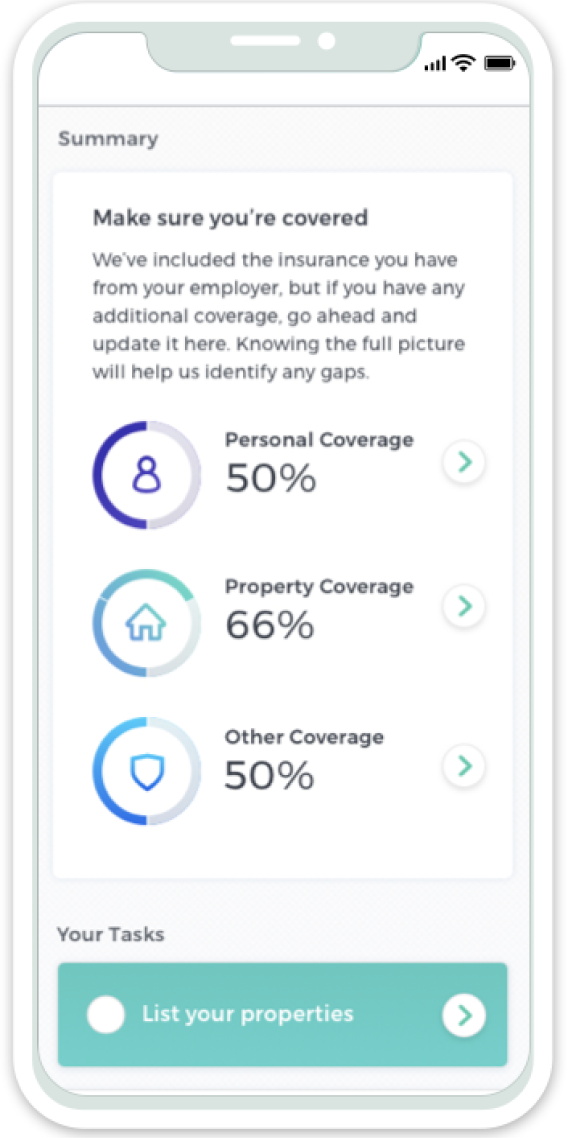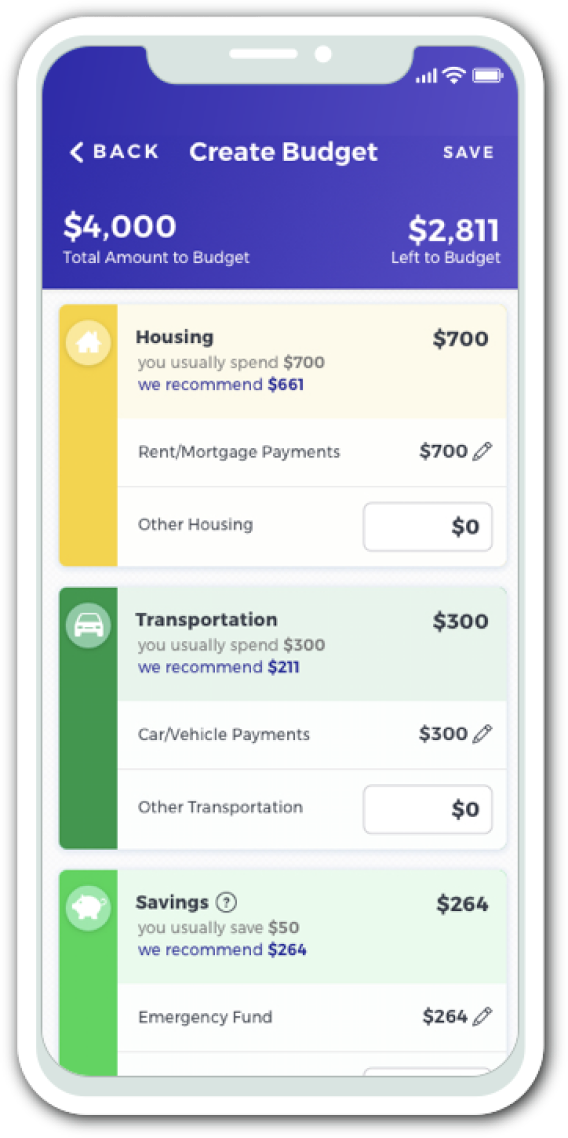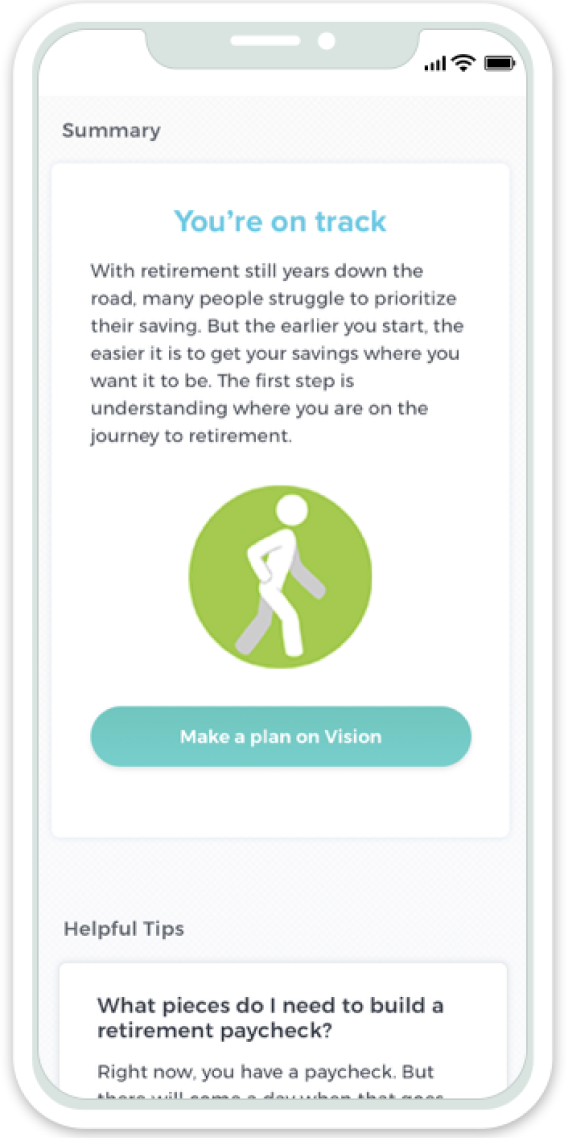 Financial Wellness Dashboard
They'll get a more holistic picture of their finances, all in one place. The dashboard shows their current goal and recent transactions and tracks their progress with the Financial Wellness Score.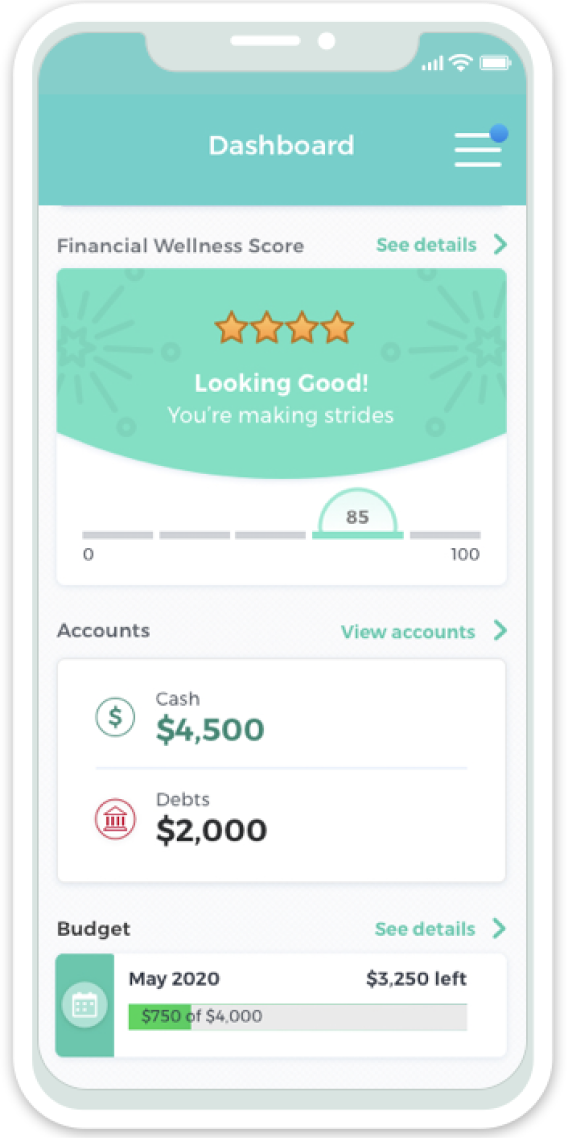 Emergency Fund
BeFine identifies how much employees can save for a rainy day. The app walks them through setting a savings goal and understanding the steps to achieve it.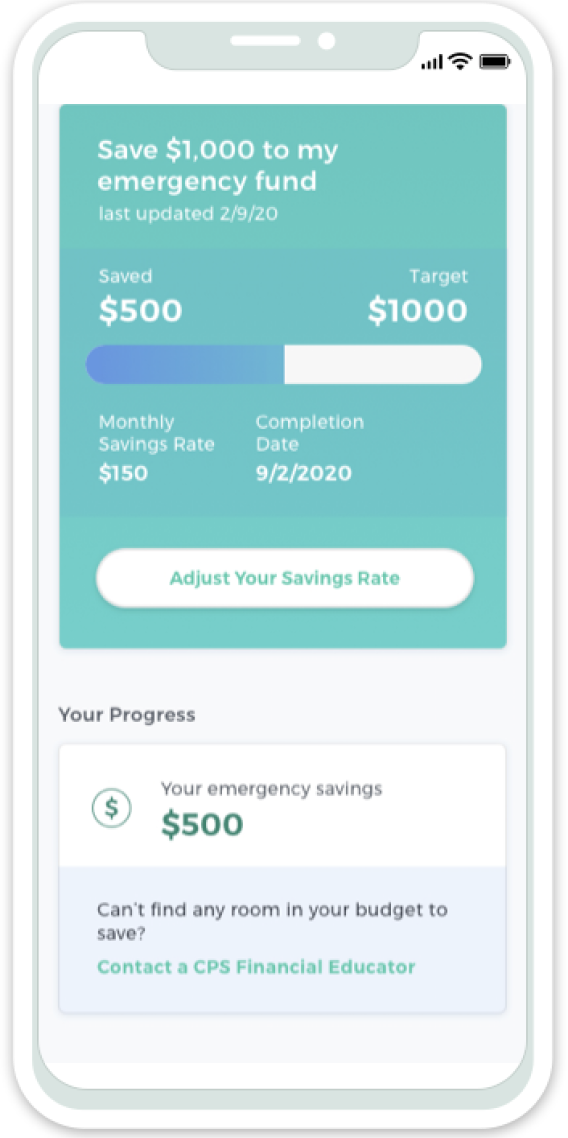 Debt Management
BeFine helps users set goals to pay down debt and make a plan to get there. They can allow it to connect with credit cards and other debt accounts to provide more personalized suggestions, and motivation along the way.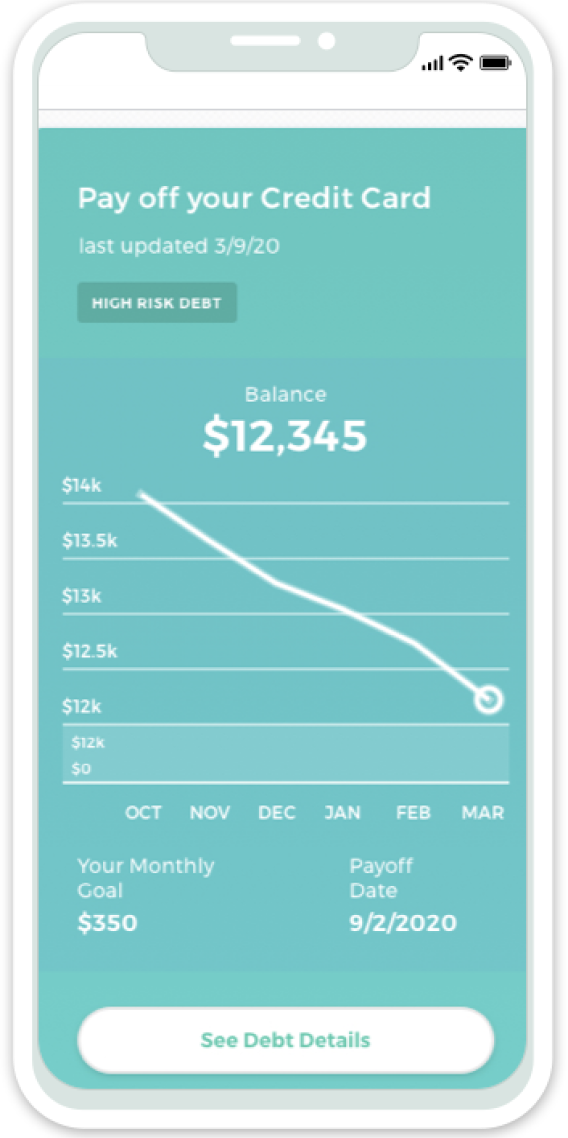 Protection
The BeFine app invites employees to review their insurance needs to make sure their home, vehicles, and family have the right protection.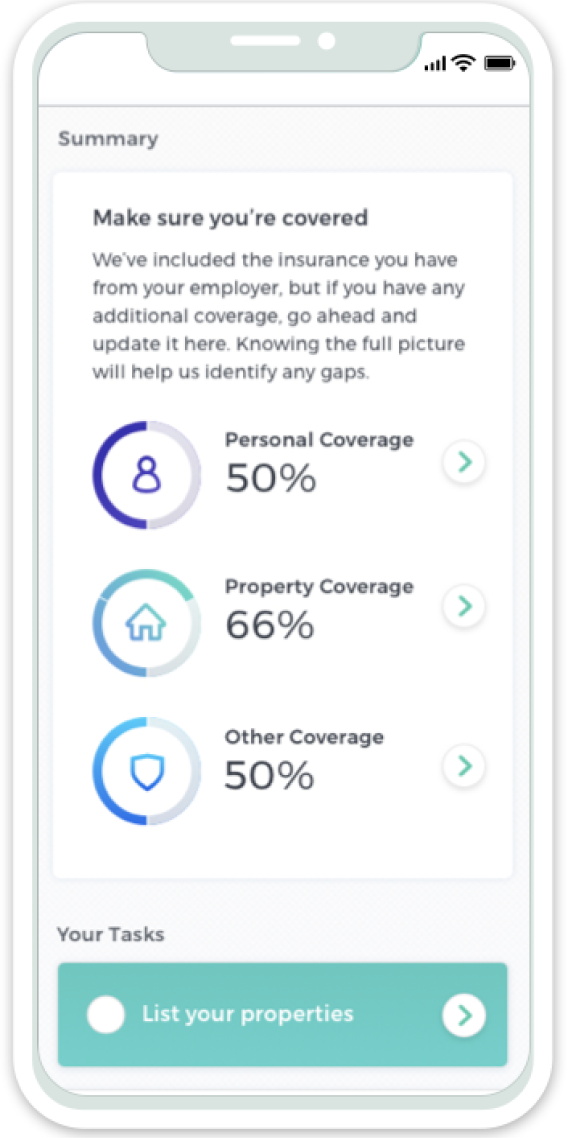 Budget
When users connect banking accounts and credit cards to BeFine, the app can help them track transactions and build a budget more suitable to their life.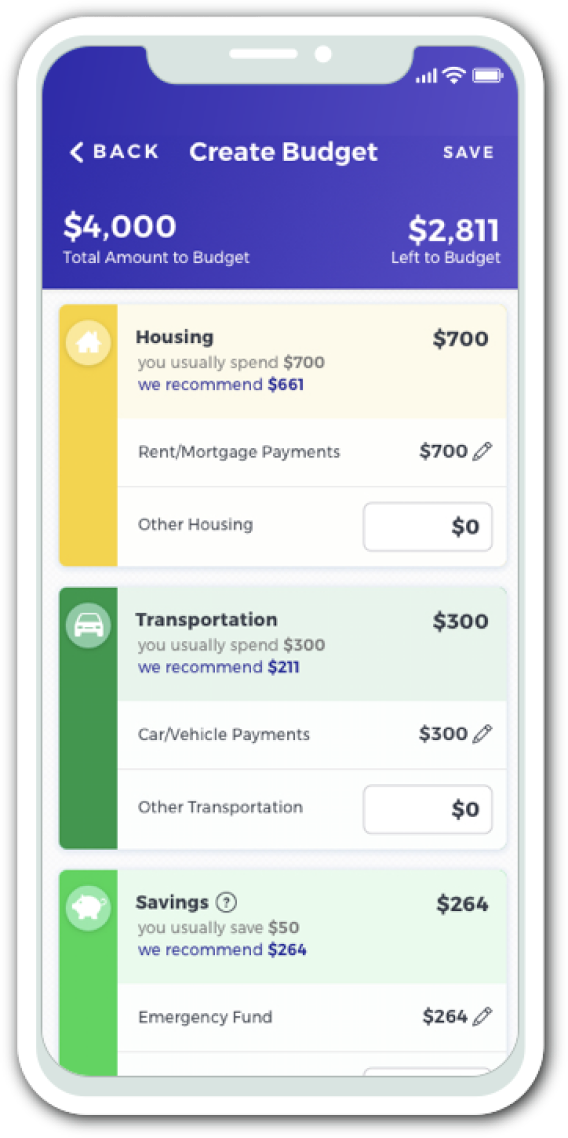 Retirement Readiness
BeFine connects to Vision so that users can view their retirement plan data and get help assessing how prepared they are for life after work.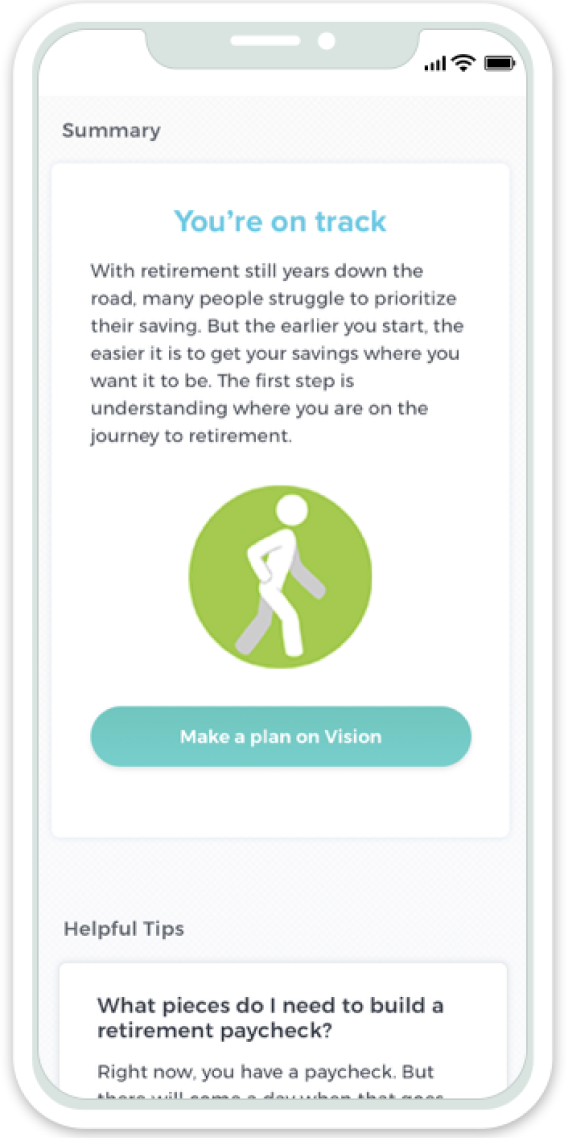 Currently, the BeFine app is available exclusively to those who have access through their employee benefits program. If you're ready to learn more, reach out.
Contact Us
Why choose BeFine?
The BeFine app offers the clarity that comes with full visibility into their finances, backed by the experience and expertise of ProManage.
Tailored to your organization
From budgeting suggestions to retirement guidance, touchpoints across the app can be customized to your organization's goals and employee demographics.
Imports employee benefits
The app can bring in employer-provided information like payroll data, health insurance, and retirement investments, which can make setup easier and improve the financial guidance.
Supports rollout to employees
BeFine only works when employees download and use the app. That's why we offer employers a marketing kit, app support, and tips to help you share BeFine with everyone in your organization.
Links to retirement plan data
BeFine connects to your employees' retirement plan data through Vision to help them see if they are on track and plan for their retirement years.
Learn more about Vision >
Right advice for the moment
BeFine's friendly recommendations and notifications respond to changes in real time and can help employees stay on track toward their financial goals.
Committed to privacy and security
The BeFine app can only view and import account information; it never makes changes to your employees' connected accounts.
More Solutions
Round out your benefits package
When it comes to benefit plan design, you have the chance to give your employees tools they'll use for a lifetime. Our solutions can help them practice good habits while preparing for their future.
ProManage PROgram™
Make saving for retirement as effortless as possible with reasonably priced management for employee retirement accounts.
Explore PROgram™ ›
Vision
From modeling savings rates to mapping out spending during retirement, Vision can help participants make the most of their savings.
See how Vision works ›
Insight
This analytics tool offers employers a view into your retirement benefit plans, so you can understand what's working—and what isn't.
Check out Insight ›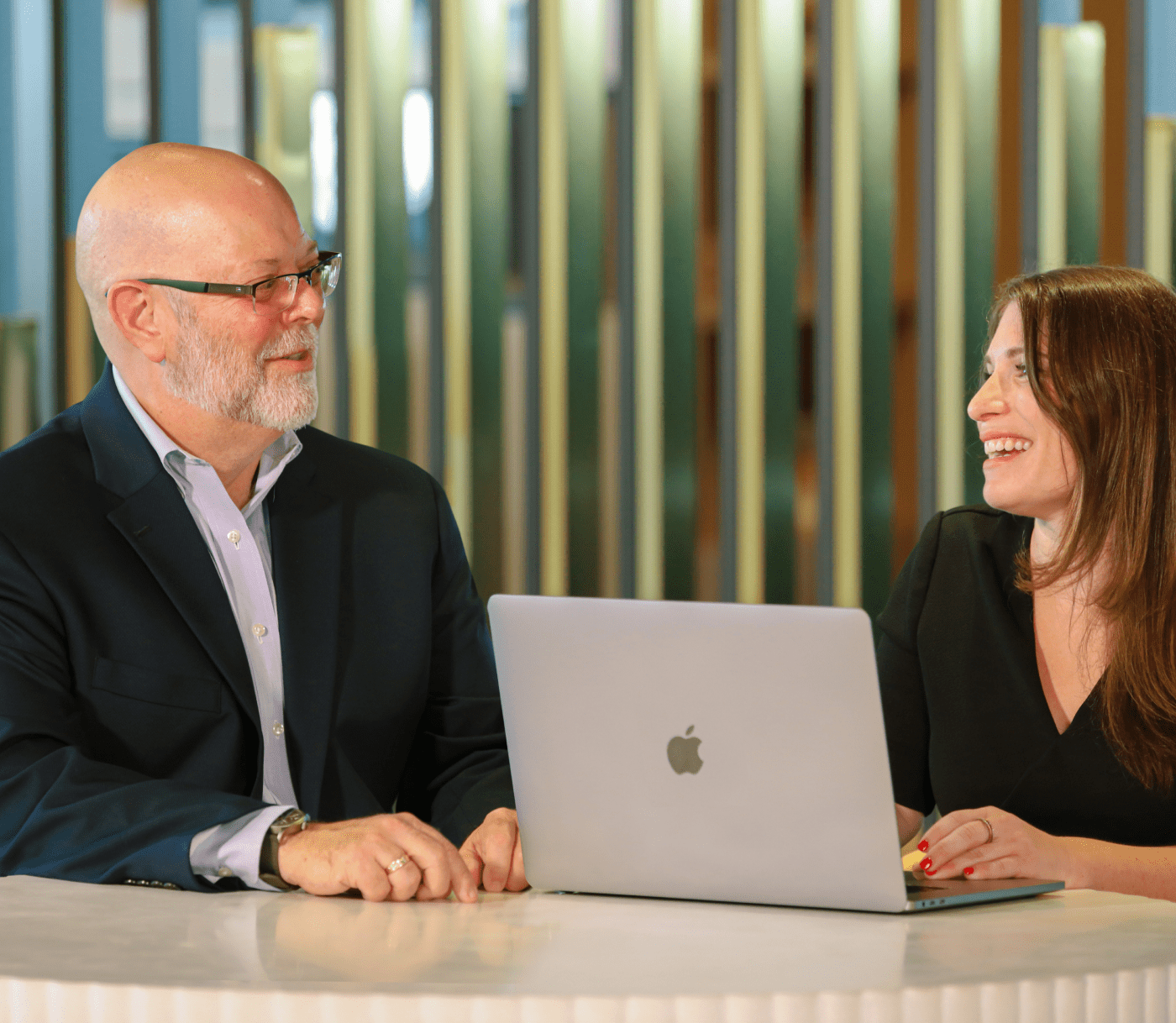 What Drives Us
"We believe in meeting people where they are, and this app reflects that. After all, it's about progress, not perfection."
Why ProManage
Ask us
Have questions? We have answers.
Can participants include spouse's or partner's information?
Yes. An employee can connect their spouses/partner's accounts just the same as an employee can.
close
What kinds of accounts can users connect?
Checking, savings, credit cards, mortgages and some loans can all be connected to BeFine electronically. Users' employer-provided benefits like health plans and retirement plans like 401(k)s are automatically connected. Currently, retirement plans like IRAs that are outside their employer's offerings, must be entered and updated manually.
close
How customized is BeFine?
BeFine is customized to reflect the amount of information users add. The more information that is provided, the better BeFine can reflect users' circumstances.
close
Does BeFine advertise any products?
Nope. ProManage never advertises any other products, including our own. We also do not sell or give any user data to any outside entities.
close
How can they access the BeFine app?
BeFine can be always accessed on-the-go, that means no download is required. If users are connected to the internet, they can login via the Desktop app or mobile app.
close
As an employer, what information can I see about the participants' engagement with the app?
Our periodic reporting provides a wealth of information about how your employees use BeFine. However, individual data entered by participants is not shared with the employer.
close
Can ProManage help us roll out and/or market the app to our employees?
Yes. Please
reach out
to our team and we can help your organization market and roll out the app to your employees.
close
See More FAQs
Interested in learning more?
We think our solutions can make a difference in the lives of real people, and we'd love to help you make that happen for your employees. Reach out; we're always up for a good conversation.
Contact Us