Insight
The data you need to optimize

Their

Plan
ProManage's Insight provides plan sponsors with detailed information on the effectiveness of their benefits package in preparing their employees for retirement. Insight also gives your participants access to Retirement Readiness Statements, which can show them their progress toward retirement and offer simple steps to help them prepare.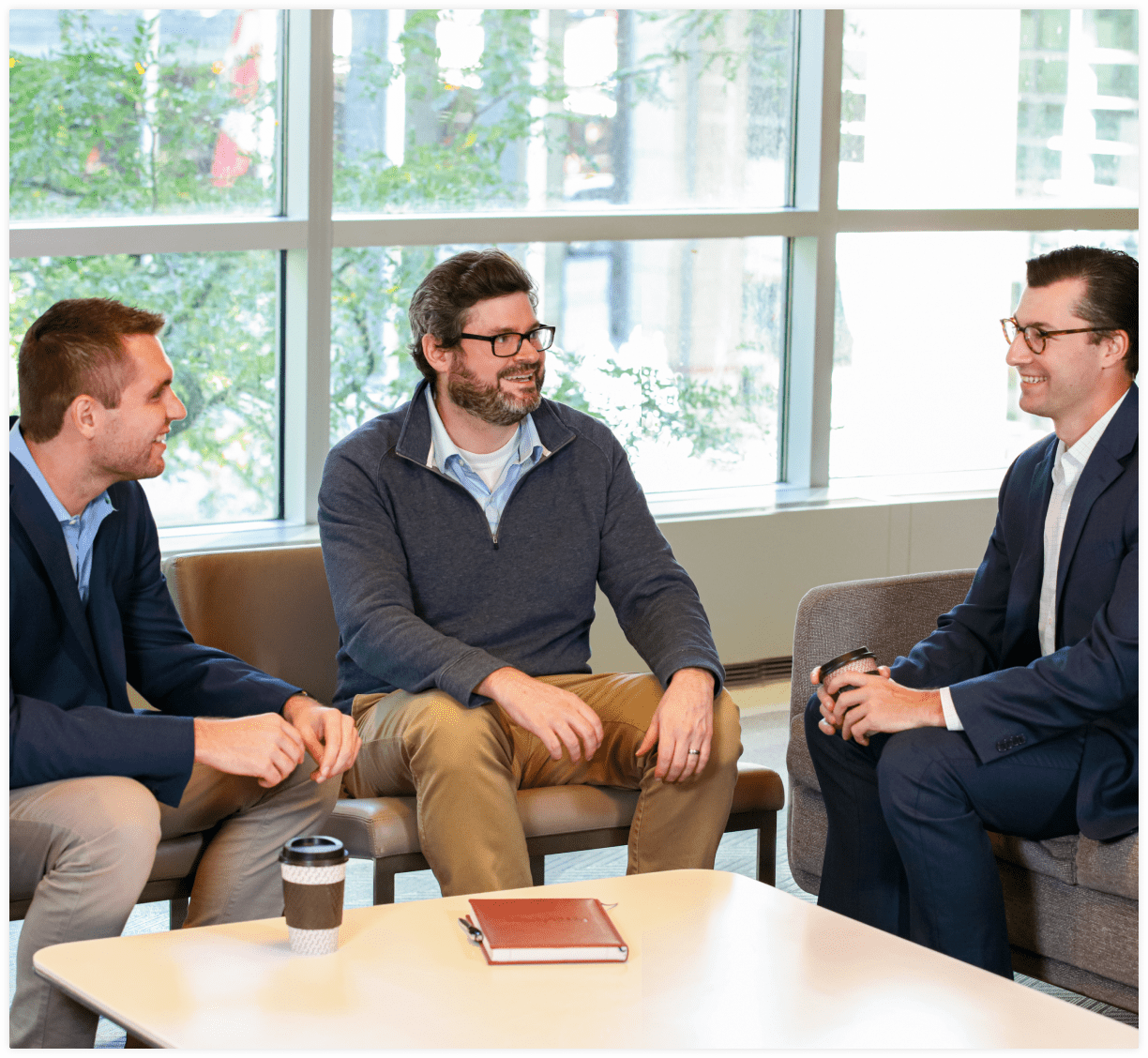 What's in Insight?
It's hard to know that you're making progress if you're not tracking it. That's why Insight offers reporting and analytics for employers and their plan participants.
For Employers
Plan Health Report
Insight is a monitoring platform that provides nuanced analysis of your participants' data. We can customize your Plan Health Reports to offer detailed answers to plan-specific questions like:
Who is—and isn't—making progress toward retirement goals?
Is one pay band, job title, career level, etc. falling behind the others?
What should we focus our communications on?
Is our match formula working the way we expected?
How can we adjust our plan to better prepare our employees?
For participants
Retirement Readiness Statements
Insight's Retirement Readiness Statements help employees see where they are on the road to retirement—and where they could be if they made the suggested changes to their strategy. We work with employers to customize the statements and can even tailor them to specific groups of participants. Retirement Readiness Statements outline:
their current account balance
their savings rate
estimated monthly income in retirement
estimated account balance at retirement
Why choose Insight?
It's not just the data that sets Insight apart, it's our nuanced analysis and collaborative approach.
Informed analysis, greater understanding
The analysis provided through Insight often goes deeper than—and is independent from—what's provided by the recordkeeper.
Uncover better benefits
The detail Insight provides can help you adjust your plan to make it even easier for employees to use their benefits well.
Get actionable advice
Retirement Readiness Statements outline participants' current savings and investments, recommending adjustments that can get them on better footing for their future.
Find the answers you need
We work closely with employers to find the information to answer their specific questions—then we use those answers to help them make decisions.
If you'd like to learn more, just send us a note or give us a call.
Contact Us
More Solutions
Round out your benefits package
When it comes to benefit plan design, you have the chance to give your employees tools they'll use for a lifetime. Our solutions can help them practice good habits while preparing for their future.
BeFine™
This app can connect to employees' bank accounts, retirement accounts, employer-sponsored insurance and more to help guide them on the path to financial wellness.
Check out BeFine ›
ProManage PROgram™
Make saving for retirement as effortless as possible with reasonably priced management for employee retirement accounts.
Explore PROgram™ ›
Vision
From modeling savings rates to mapping out spending during retirement, Vision can help participants make the most of their savings.
See how Vision works ›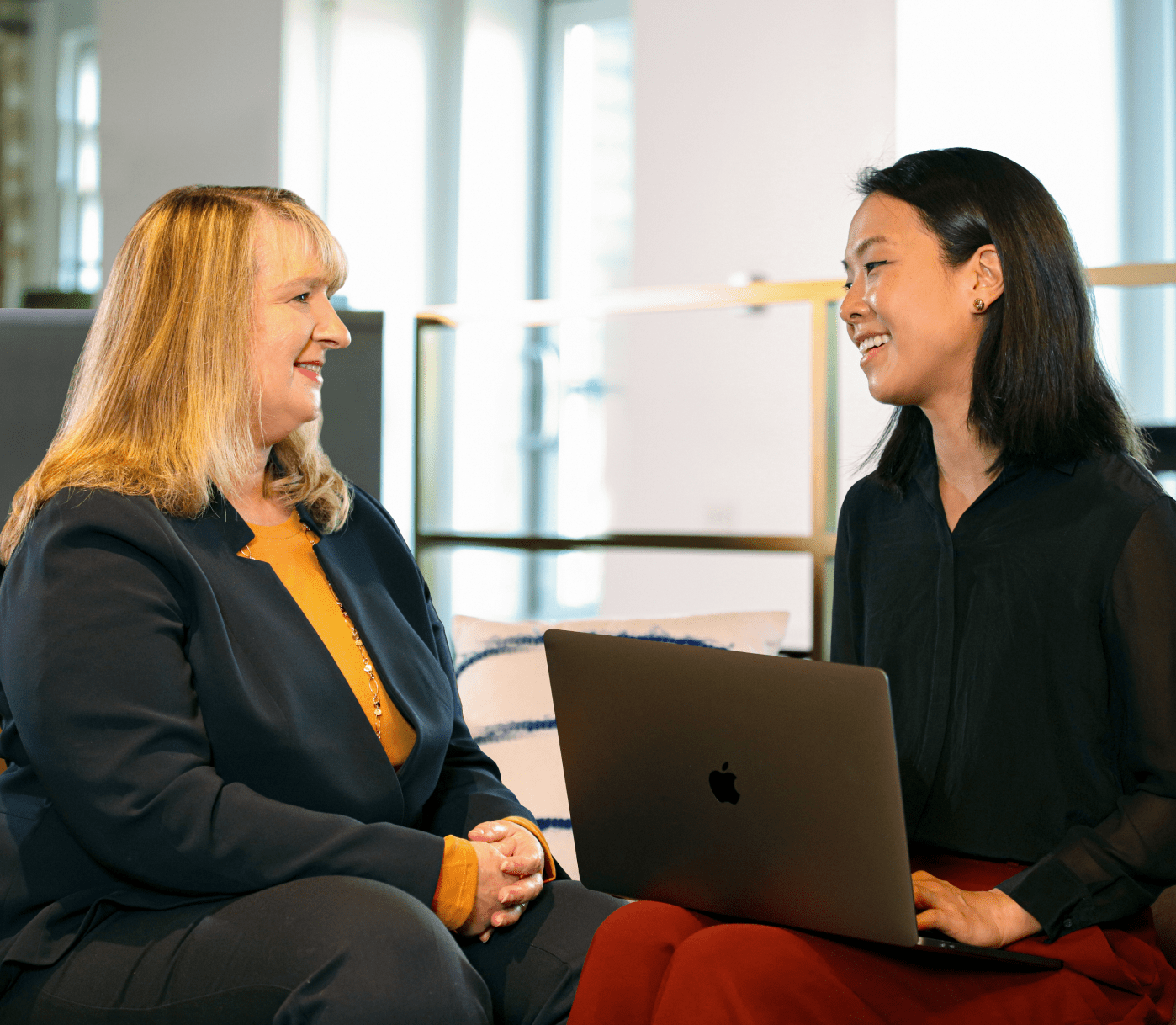 What Drives Us
"We've always believed that to reach big goals, you need to see progress. It's important to us to show participants just how far they've come."
Why ProManage
Ask us
Have questions? We have answers.
What information can participants see on the Retirement Readiness Statements?
They're customizable. The general approach is to show them their Retirement Readiness based on their current savings and investment elections, and where they could be based on our suggested savings and investment strategy.
close
How often can we receive a Plan Health Report?
Typically, our clients request to receive Plan Health Reports on an annual basis. But, if you're interested in changing that cadence, feel free to reach out.
close
Is Insight still helpful if I don't have specific questions about my plan?
Many organizations find Insight's data to be helpful. You can learn more about it by requesting a plan health check. If you add Insight to your employees' benefits package, we'll work with you to identify unique challenges and opportunities—and the design changes you can consider to improve your plan.
close
See More FAQs
Interested in learning more?
We think our solutions can make a difference in the lives of real people, and we'd love to help you make that happen for your employees. Reach out; we're always up for a good conversation.
Contact Us